I'm an IT professional, graphic designer and content creator who combines technical acumen and soft skills to deliver holistic web solutions. I live in Indianapolis where I enjoy reading, riding my bike, hiking, taking creative writing classes, dining at farm-to-table restaurants and spoiling my cat.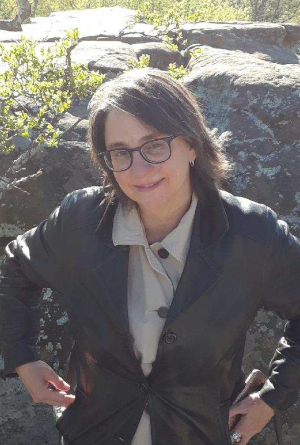 My degrees in graphic art and computer science, as well as my master's in English, allow me to combine the creative skills of a writer, Toastmasters officer, artist and design thinker with the technical skills of a computer scientist versed in the software development lifecycle, the Microsoft stack, and web and technology trends.
As a web designer since 1998, I've designed, developed or overhauled over a dozen intranets, including the creation of content, navigation, branding, and structure.
As a graphic artist, I've created comprehensive campaigns for print, web and multimedia.
And as a SharePoint guru for over 12 years, I've architected multi-tier farms, performed complex upgrades, and done custom development. Once I managed 17 farms representing nearly every version of SharePoint from WSS 2 to SPO (but I don't recommend it).